At Widnes Martial Arts we pride ourselves on instuction at the highest level. Our Kuk Sool Won instructors are taught to lead by example and employ the latest scientific research into movement patterns and performance to get the best from every member. As you will note below in our instuctor bio section, all instructors are regulars on the tournament scene, celebrating success at all levels.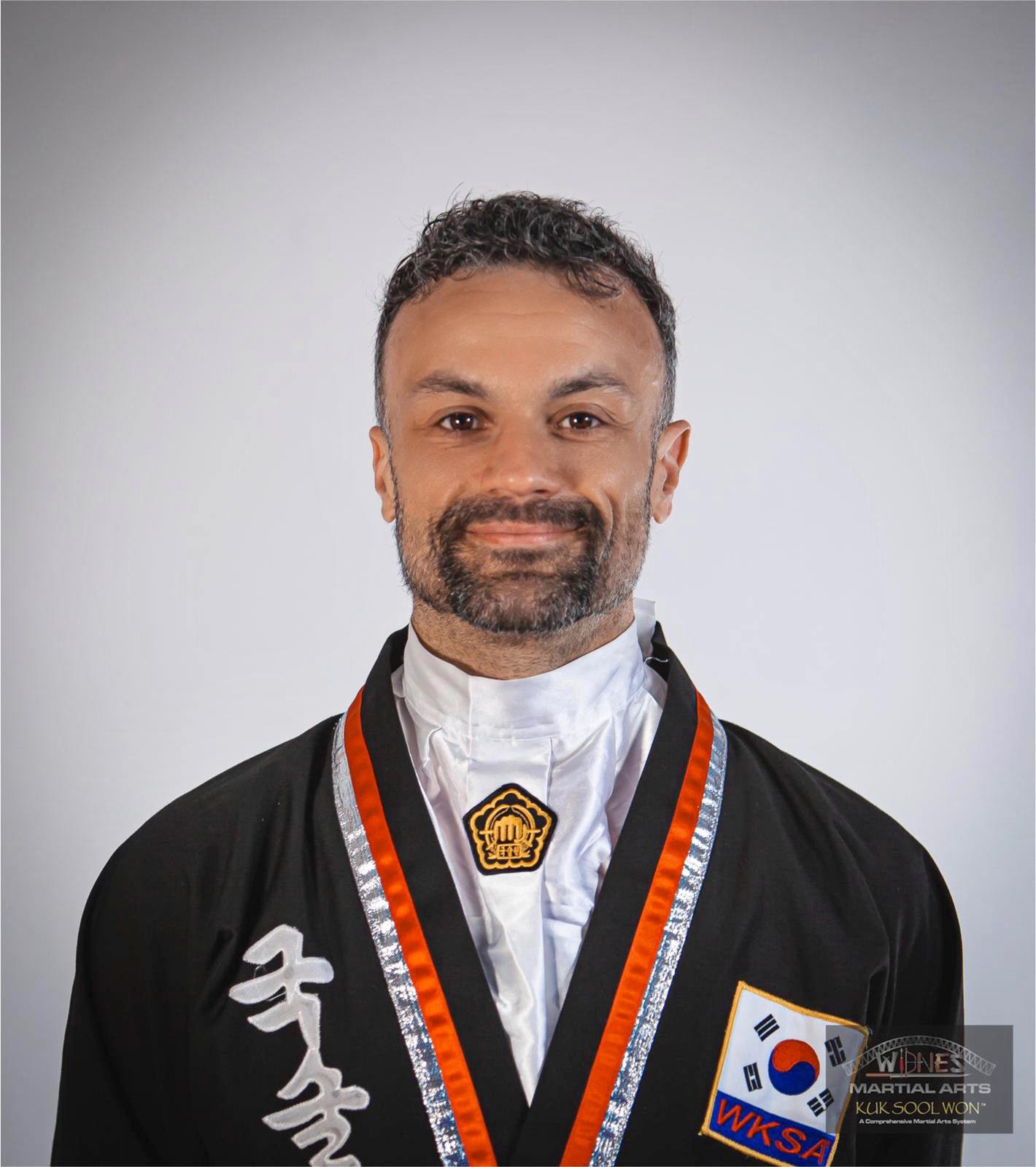 Rank : 4th Degree Black Belt
Title : Sa Bum Nim
Started Kuk Sool Won : 2003
Sa Bum Nim Karl trained in multiple Martial arts styles prior to Kuk Sool but on finding how comprehensive and extensive Kuk Sool is, decided to go all in back in 2003 when he joined with a friend.
Sa Bum Nim founded the Widnes school in 2009 and now teaches here 7 days a week but is also a keen Mountain biker, enjoys travelling and has 2 large huskies called Bruce & Brenda. He enjoys spending time with his wife Kyo Sa Nim Sarah riding their motorcycles, cooking, or doing any outdoor activity.
Black Belt Grand Champion Honours:
4th Dahn Competitions:
2019 Scottish Champion
2019 European Champion
2019 World Champion
2019 UK Champion
2021 European Champion
2021 UK Champion
2022 Scottish Champion
2022 World Champion
2022 UK Champion
2023 Scottish Champion
2023 European Champion
2023 World Champion
2023 Spanish Champion
2023 UK Champion
3rd Dahn Competitions:
2015 Scottish Champion
2015 European Champion
2016 UK Champion
2017 Spanish Champion
2017 Scottish Champion
2017 European Champion
2018 Scottish Champion
2018 European Champion
2018 World Champion
2018 UK Champion
2nd Dahn Competitions:
2014 Scottish Champion
2014 European Champion
2014 UK Champion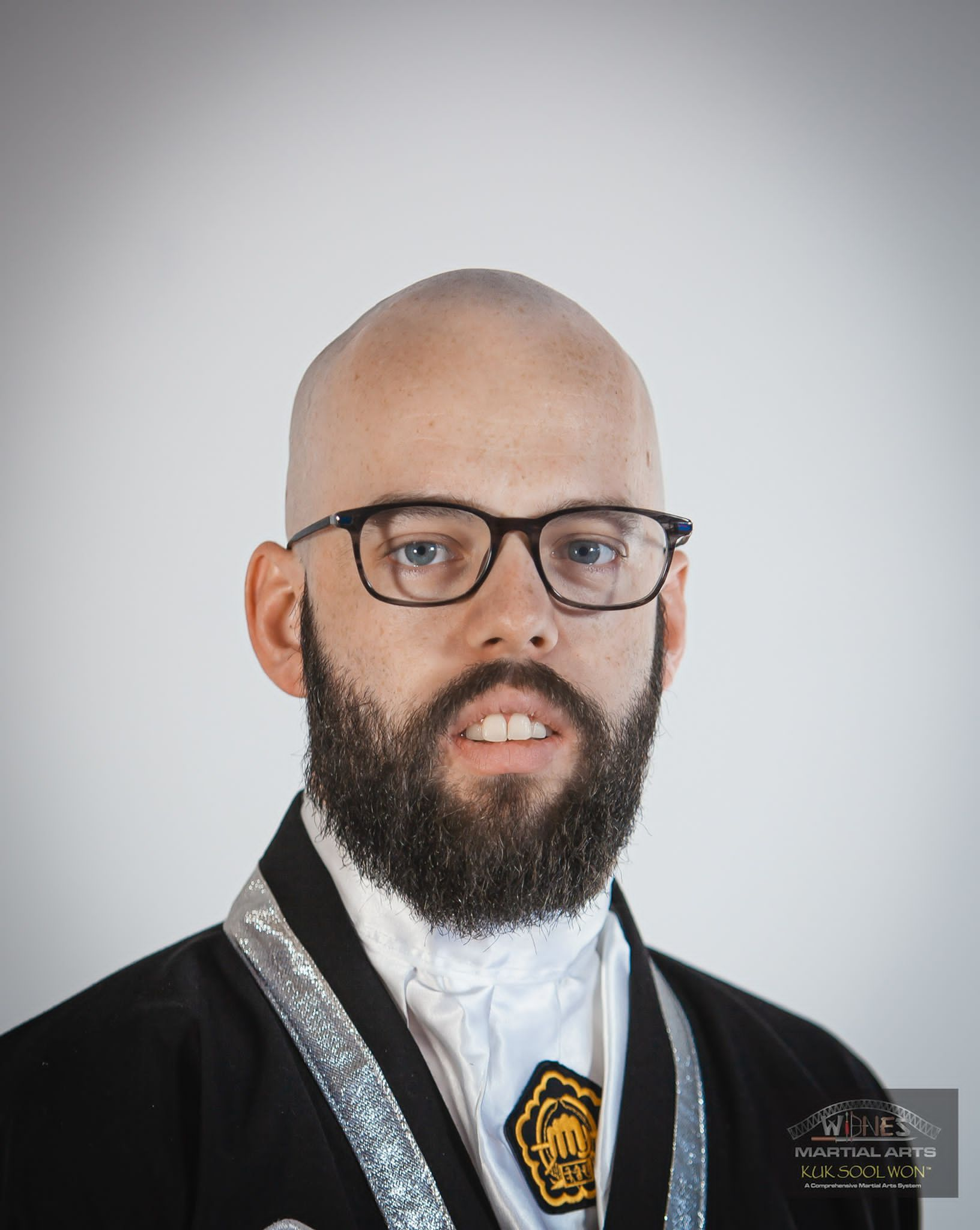 Rank : 3rd Degree Black Belt
Title : Pu Sa Bum Nim
Started Kuk Sool Won : 2007
Pu Sa Bum Nim Jake moved to us from another Kuk Sool Won school in 2014 and became a full time instructor here in 2015. He teaches here 4 days a week whilst working in the Liverpool Royal Court Theatre for the other days. Pu Sa Bum Nim is a big music fan and has a wide taste ranging from the 1950s right through to modern day.
Black Belt Grand Champion Honours:
3rd Dahn Competitions:
2021 UK Champion
2nd Dahn Competitions:
2018 European Champion
2018 World Champion
2018 UK Champion
1st Dahn Competitions:
2016 UK Champion
2017 Spanish Champion
2017 Scottish Champion
2017 European Champion