Last weekend saw 33 members of our school and a large number of their friends and family travel to Barcelona for the KSW XII International Spanish Tournament 2017. This was the first time that we'd taken a large team to an overseas tournament and was the culmination of 6 weeks hard work and tournament training.
The competition was held a two separate locations with the adult black belts competing on Saturday and the remainder of the team on Sunday.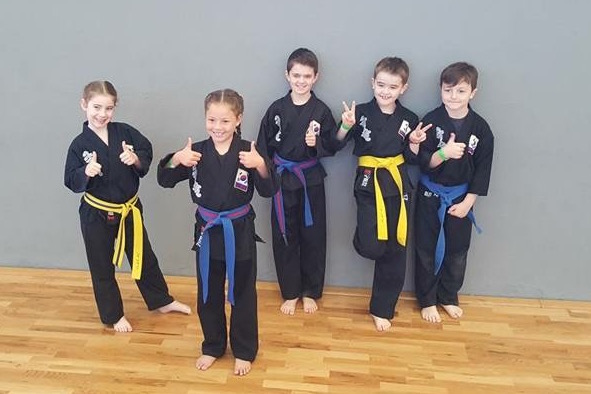 Members of our team looking forward to competing in their first overseas tournament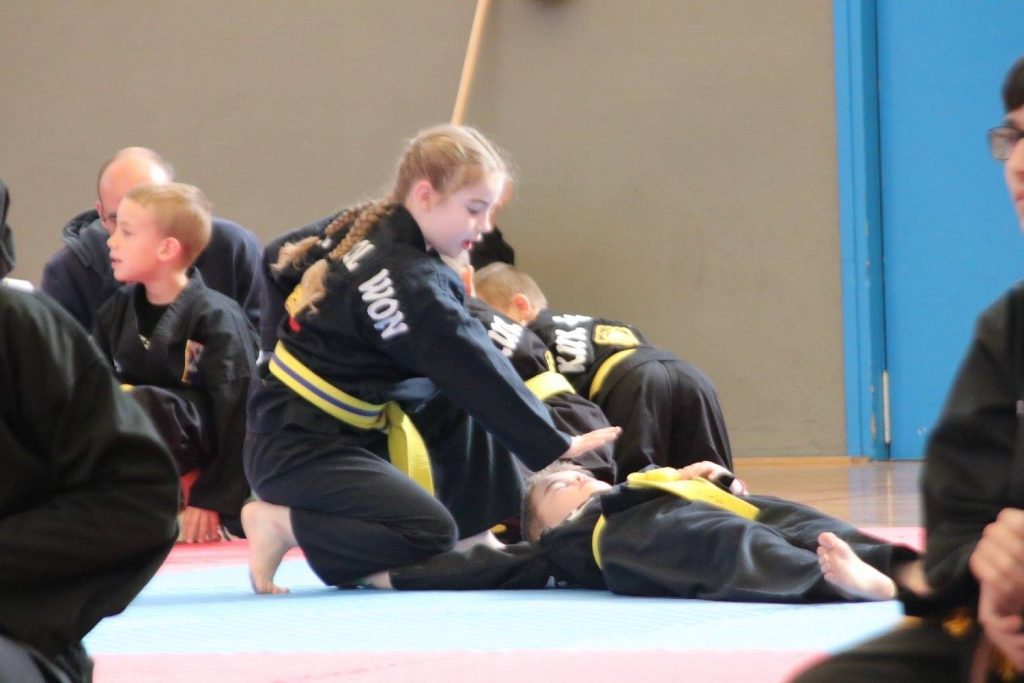 Addison and Frankie in the yellow belt 8 & under techniques competition
Lots of Medals
Thankfully all of the hard work over the previous 6 weeks paid off with all of our students performing excellently and winning lots of medals.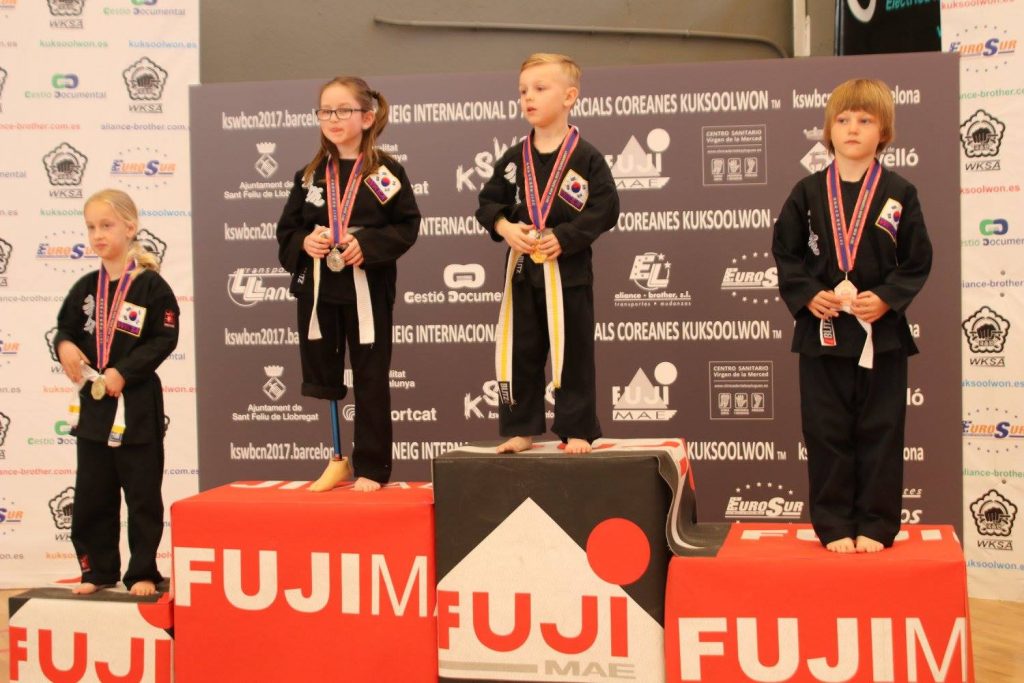 Will & Lucy winning gold & silver in both techniques and forms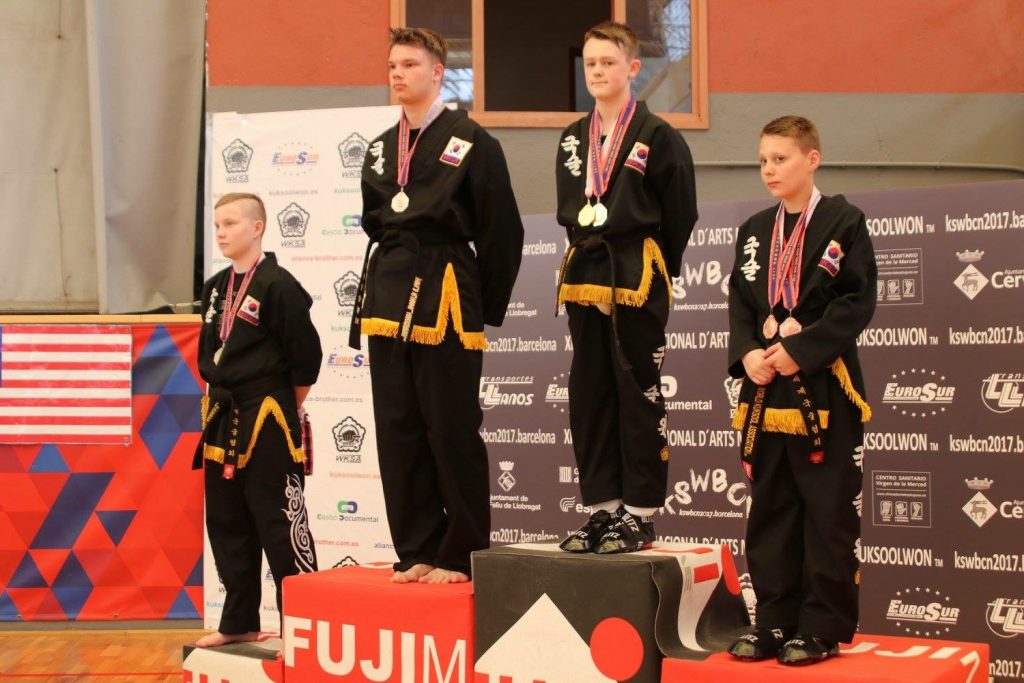 JKN Luke on the way to winning Grand Champion
Masters' Demonstration
Those members of the team who were able to make it to the Masters' Demonstration on Sunday evening were treated to an excellent demonstration of Kuk Sool Won by the Korean KSW Demonstration Team.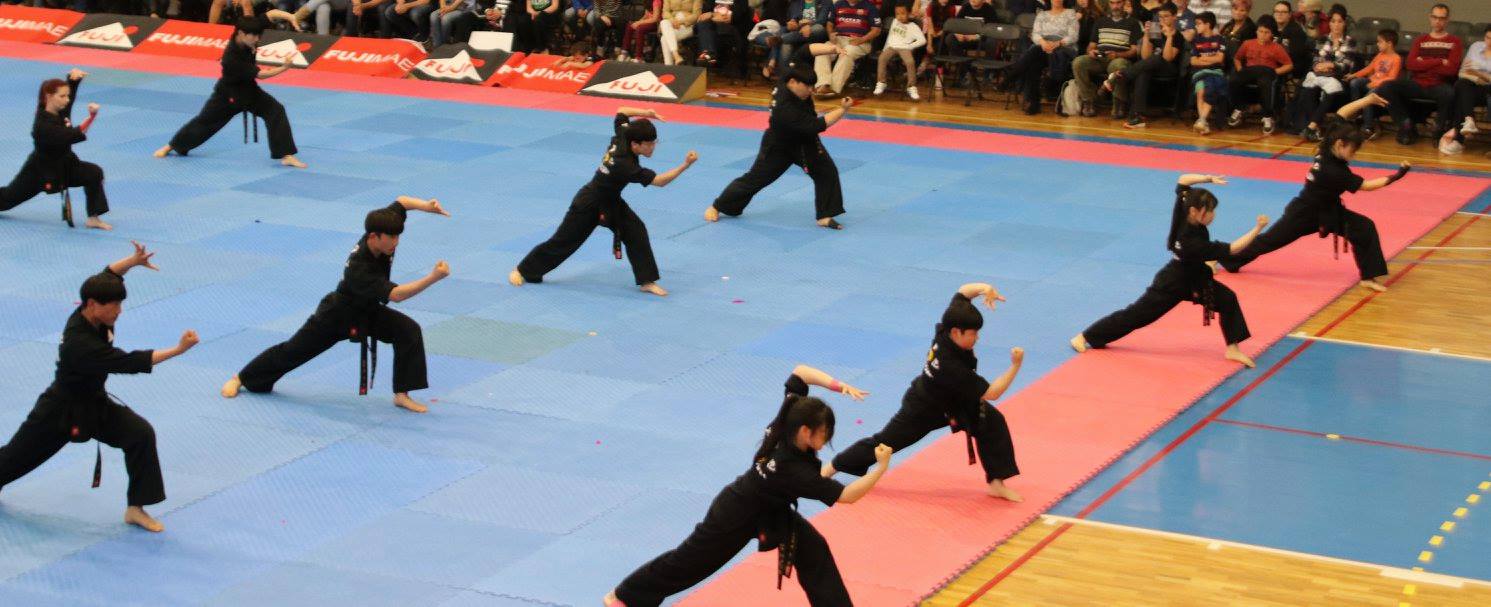 And The Winners Are...
We've only gone and done it again!  A huge congratulations to the whole team who managed to amass an amazing 376 points and win the overall competition and yet another flag for our Dojang.
A special mention must go to our four Grand Champions who as ever set the standard on day one of the the competition.  Well done PSBN Karl, JKN Jake, JKN Sarah and JKN Luke. You're all the Grand Champion!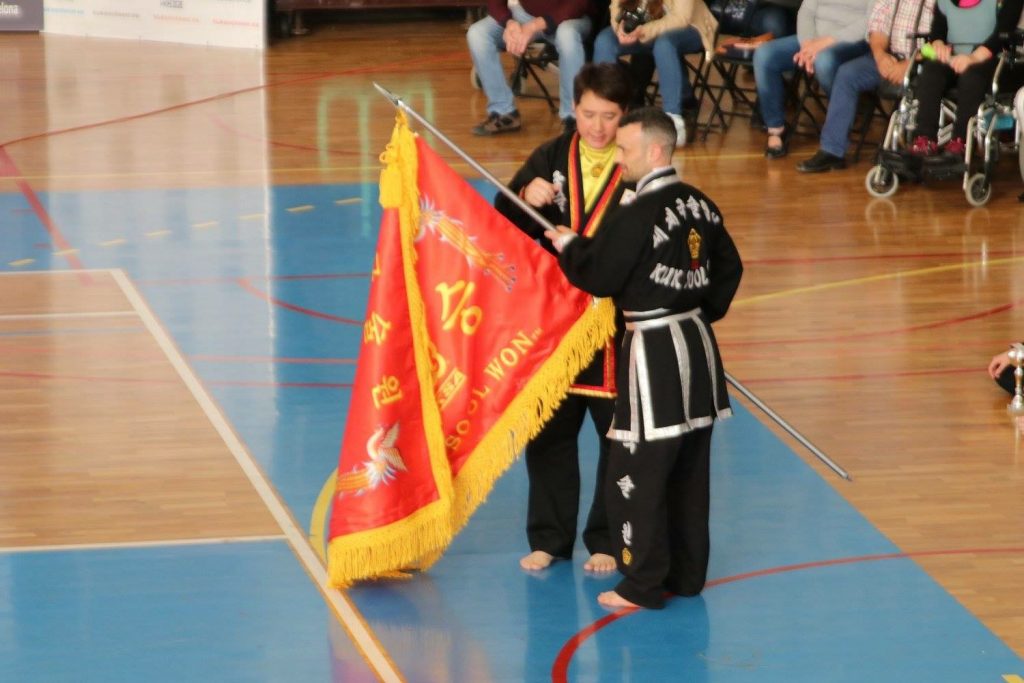 PSBN Karl being presented with the winner's flag by SIKJN Alex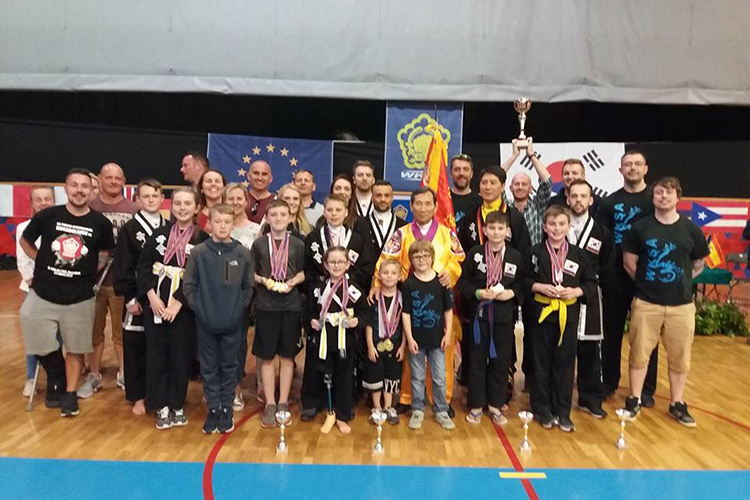 Just some of our winners and members of the Widnes KSW Barmy Army